核心提示: 众多海外展团亮相 饱览各色美食风情 Many overseas pavilions attend, Get a good
众多海外展团亮相 饱览各色美食风情
Many overseas pavilions attend, Get a good view of amorous feelings of food
2016亚洲(北京)国际进口食品博览会,经中华人民共和国商务部批准,将于4月14-16日在北京举办。展出面积35000平米,涵盖各个食品领域,云集营养保健品,有机绿色食品,高端食用油及橄榄油,咖啡巧克力休闲食品,葡萄酒及红酒,高端水,咖啡特色饮品等1500多家企业。"品全球美食,享亚洲风情",今天,进口食品已成为人们日常生活中的必需品,其带来的经济效益也直线上升。进口食品因具有世界各地特色、口味纯正独特等特点深受国人的欢迎,从而人们的消费档次也得到迅猛提高和升级,饮食品位已从过去的温饱型逐渐向营养型、健康型、休闲型、风味型和体验型转变,进口食品已经越来越被人们所熟悉和接受,拥有庞大的经济市场。2016亚洲(北京)国际进口食品博览会将为我国进口食品行业树立新的风向标,打造进口食品产业新里程。
Asia (Beijing) international import food expo 2016, approved by the Ministry of commerce of the People's Republic of China, will be held in Beijing during April 14-16. Exhibition area reaches 35000 square meters, covering all food areas, from nutritional health products, organic and green food, high-end cooking oil and olive oil, coffee, chocolate and leisure food, wine and red wine, high-end water, coffee and other special drinks, etc. over1500 enterprises. "Taste global food, enjoy asia life", today, imported food has become necessary in People's Daily life and its economic benefits also soared. Imported foods with many characteristics, such as characteristic, pure taste, unique all over the world is popular among Chinese people, and people's consumption level also rapidly improves and upgrades, food grade has gradually from the past, subsistence to nutritional, health, casual, flavor and experience respectively transformed, imported food has been more and more familiar and accepted by people, with a large economic market, 2016 Asia (Beijing) international import food expo establishes new indicator to the imported food industry in our country and build new mileage for imported food industry .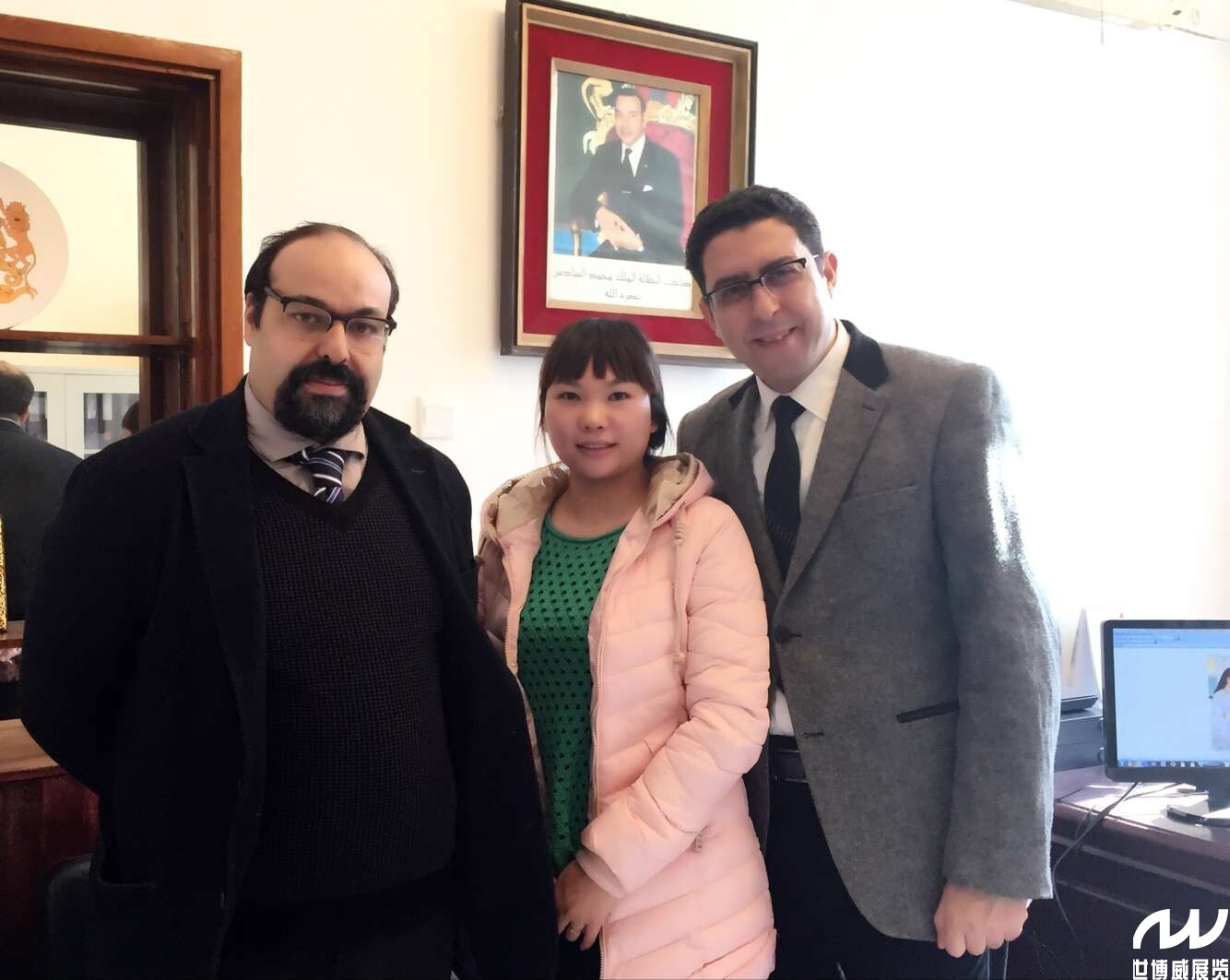 据组委会负责人介绍,目前,此次展会已经得到韩国,台湾,泰国,马来西亚,摩洛哥,西班牙,斯里兰卡,土耳其,澳大利亚,奥地利等众多海外政府和机构的大力支持,将有众多海外展团亮相本次展会,展现民族域情的美食将成为此次展会一道靓丽风景线!此外,还有"摩洛哥食品文化推介会""橄榄油大赛""品水大赛""品酒大赛""有机食品论坛"等众多精彩活动呈现。大型别开生面的世界美味汇,饱览亚洲各色风情口感,让你淋漓尽致,依依不舍!海外众多优质食品势必将通过这一国际化的高端平台进驻中国市场,与中国消费者见面,推动中国食品行业的快速发展。
As the manager of the organize committee introduces, at present, the exhibition has got the support from South Korea, Taiwan, Thailand, Malaysia, Morocco, Spain, Sri Lanka, Turkey, Australia, Austria and other overseas government and institution, there will be many overseas pavilion at this exhibition, showing the national domain affection of food,which will be a beautiful scenery line on the exhibition ! In addition, there are "Moroccan food culture promotion" "olive oil competition", "product water tasting constest "" organic food BBS "and other many wonderful activities. The large world special delicious feast will take you to enjoy Asia amorous feelings of all kinds of taste and let you feel incisively and vividly, coming! Numerous overseas high-quality foods will enter into the Chinese market through the international high-end platform, and meet with the Chinese consumers, promote fast development of China's food industry!